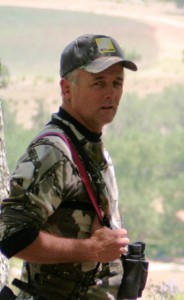 Micky has a degree in architecture from Texas A&M University and owns a commercial building construction company. He has served as a hunting guide since 1989. He is also Kenny's brother.
Micky began hunting with his family at the age of eight. Blessed with a mother and father that loved hunting, fishing and the outdoors, he grew up with five brothers and a sister that were all introduced to these outdoor experiences at a young age. Sharing his enthusiasm for hunting with family and friends throughout his life came naturally. Micky is married and has three children.
Working as a hunting guide has provided a rewarding avenue to share hunting experiences and stories with people from all over the country.
Micky is married and has one daughter, two sons and 3 grandchildren.