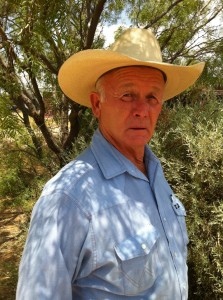 Randy is a master mason and has 45+ years of experience in the construction industry. He is a contract manager for McCrea Company specializing in the commercial market. Randy has been ranching cattle and/or sheep for many years which is another one of his outdoor passions.
Randy is at home in the outdoors, he has over 50 years of hunting experience and knows how to find mature whitetail bucks. He has several years of guiding experience and really enjoys his time with his hunters, especially kids. He is very calm and patient and works well with his hunters to help insure that they are successful.
Randy is the manager over our 16,000 acres of hunting ranch land in Sterling County, Texas and runs the camp there. He is also Kenny's brother.
Randy is married and has a daughter, a son and five grandchildren.